From the time a student-athlete signs their letter of intent to attend Temple University — to the time they receive their diploma — we are committed to providing the best student-athlete experience in the country. To accomplish this, we focus on five pillars: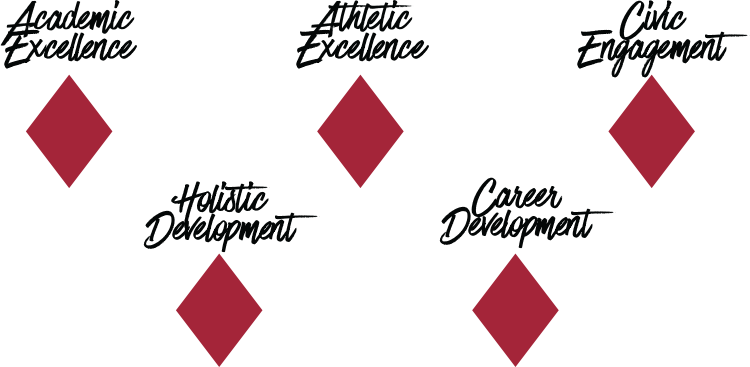 The Cost of Greatness
Temple Athletics has invested in improving the student-athlete experience, allowing them to achieve success academically, athletically, & in the community.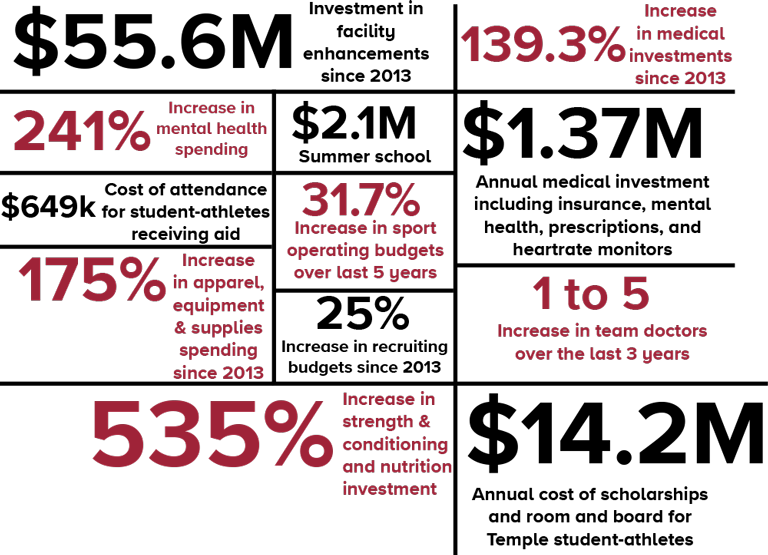 Fund the Gap
However, we still need your help. Gifts from Owl Club donors make a critical impact in all areas of the Student-Athlete Commitment.